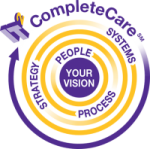 CompleteCare Managed Services
Strategic IT Management Services and Computer Network Maintenance for Businesses in the Greater Dayton Area and throughout Northern Cincinnati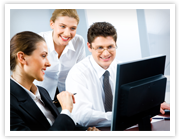 Fed Up With Computer Problems? I just want IT support that makes my computers work! Have you ever said that?
If so, IT Squared Resource, Inc. provides IT Support and IT Management that will fix your technology issues in Greater Dayton and Northern Cincinnati.
Our CompleteCare Managed Services offering is the optimum solution when predictable performance, best-level service and proactive management of your systems and networks are required.
Reduce expensive downtime, unexpected service call charges, and workflow interruptions, and eliminate lost data with CompleteCare Managed Services.
CompleteCare Managed Services from IT2 mean we will:
Fully consider your business, budget and expectations in order give you the IT Support Services you want, NOT what we want.
Provide computer support that will prevent potential down time and data loss disasters from happening, instead of reactively stomping out flames.
Hold firm on all Technology Services that we advise on, by offering a 100% guarantee.
With flat-rate CompleteCare Managed IT Services, we can make simple IT Support a reality for your business.
IT2 strategically and proactively manages your network by providing IT support that prevents problems before they become major headaches. Serving Franklin, Beavercreek, Centerville, Springboro and throughout Greater Dayton and Northern Cincinnati, our staff of experts can design a customized IT Management and computer network maintenance solution for your organization.
No matter if your business needs network consulting and systems management services, network maintenance services, IT support, computer wireless networking installation, network and server support, remote & on-site support, or IT management services, we can take care of it.
As experts in the technology industry, we can help you optimize your IT investment, reduce technology-related stress and bring your focus back to your core business. When you don't have to think about computer network maintenance and IT Support, you can concentrate on achieving your goals.